AES2-WINTERGREEN Amazon Echo Show 2nd Gen Skin - Winter Green Marble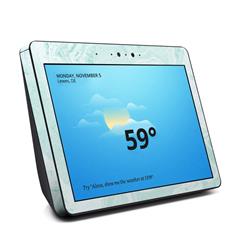 Protect and prevent your phone, Tablet, Laptop, PlayStation and other electronic devices from scratches, dust and damage. It is made from a light weight tough strong high quality material which will help to keep your devices look trendy and safe. The material is soft which is hard wearing. This will not only look good on your gadgets but will protect it. Easy to change and simply slides on and off and can be changed and used many times. FeaturesAmazon Echo Show 2nd Gen Skin Fits Echo Show 2nd Gen Easy, bubble-free installation and goo-free removal Thin and tough - ...
Buy Now
$23.27

Related Products
$12.99
Do You Want Your Amazon Echo Show (2nd Gen) To Look Different Than The Rest? You're in the right place because we've got exactly what you're looking for! This Solid Olive skin is the perfect way to show off your style! Or with hundreds of other MightySkins designs, you can be sure to find one that you'll love, and that will show off your unique style! Do You Want To Protect Your Amazon Echo Show (2nd Gen)? With MightySkins your Amazon Echo Show (2nd Gen) is protected from scratches, dings, dust, fingertips, and the wear-and-tear of everyday use! Cover your Amazon Echo Show (2nd Gen) with a beautiful, stylish decal skin and keep it protected at the same time! Easy to apply, and easy to remove without any sticky residue! Make your favorite gear look like new, and stand out from the crowd! Order With Confidence - Satisfaction Guaranteed! MightySkins are durable, reliable, made in our state-of-the-art production facility in the U.S.A, and backed by our satisfaction guarantee! Product Details: Vinyl decal sticker NOT A HARD CASE Matte Finish Ultra-Thin, Ultra-Durable, Stain Resistant Hundreds of different designs Amazon Echo Show (2nd Gen) is not included.
View Item

$24.95
Keep your screen pristine with BoxWave's ClearTouch Anti-Glare (2-Pack), the perfect blend of anti-glare and optical clarity designed for all indoor and outdoor use. Our unique anti-glare material dramatically reduces screen glare for maximum visibility under sunlight and other harsh lighting conditions. Your Echo Show (2nd Gen)'s screen will also be protected from fingerprints, dust, and harmful scratches. Made with a firm, high quality dual-layered film, our ClearTouch Anti-Glare (2-Pack) is engineered with precision to fit the exact dimensions of your beloved Echo Show (2nd Gen) device. The special glueless adhesive will never leave any sticky residues that may damage your screen. Unlike other brands of screen protectors, you can also re-use the ClearTouch screen protector by simply washing the unit with warm water and hand soap to renew the adhesive quality. Experience the benefits yourself and see why so many others use the ClearTouch Anti-Glare (2-Pack) to enhance their Echo Show (2nd Gen) screen! ClearTouch Anti-Glare (2-Pack): Innovation in screen protection
View Item

Be The Superhero Of Your Smart Home
You can teach an old 🏡 new tricks with smart devices. Whether your house is one or one hundred years old it can be a smart home. Sign up today to see the top 12 smart devices to build your smarter home. 🙂 Are you more interested in a Google smart home or an Amazon smart home? Let us know above.