Leviton 59A00-1 UPB Lamp Module - White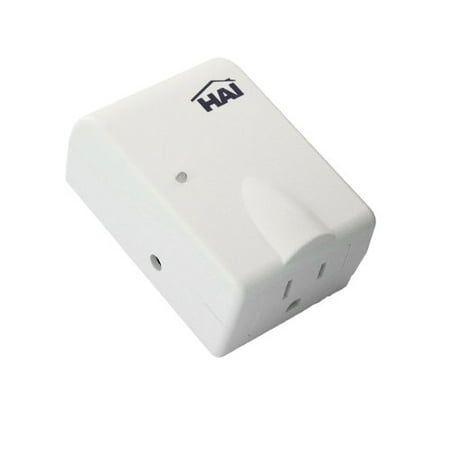 The HAI by Leviton UPB Lamp Module is a plug-in dimmer that incorporates UPB (universal powerline bus) two-way powerline communication technology, which gives it the ability to be remotely controlled by UPB compatible controllers. The Lamp Module has one UPB-controllable outlet that can sense the lamp local on/off switch to turn the lamp on, even after it was turned off using UPB control. The HAI by Leviton UPB Lamp Module is also capable of transmitting UPB messages (including current light level) when the local lamp switch is used to turn the lamp on. Each lamp module ...
Buy Now
$70.95

Related Products
$34.97
The Leviton DZPD3 is a Z-Wave enabled universal lamp module designed for use for most residential lighting applications. A large range of lighting loads are supported including dimmable LED and CFL, as well incandescent or halogen. The DZPD3 is fully compatible with the Wink Hub as well as all other certified Z-Wave controllers. 120V 60HZ, neutral required.
View Item

$163.38
Soft ON/Fade OFF feature provides smooth brightness level changes and extended bulb life;Plug-in Lamp Module adds convenience of remote ON/OFF and DIM/Bright DHC switching capability to plug-in incandescent lamps;Preset feature turns lights ON at last selected brightness level; eliminates the need to readjust settings each time dimmer is switched ON;Provides one-button programming through address capturing;HCP03-10W responds to Leviton's DHC controllers as well as any X10 compatible controllers from any other manufacturer
View Item

Be The Superhero Of Your Smart Home
You can teach an old 🏡 new tricks with smart devices. Whether your house is one or one hundred years old it can be a smart home. Sign up today to see the top 12 smart devices to build your smarter home. 🙂 Are you more interested in a Google smart home or an Amazon smart home? Let us know above.