Leviton UPB Plug-In Appliance Module, 15A (60A00-1)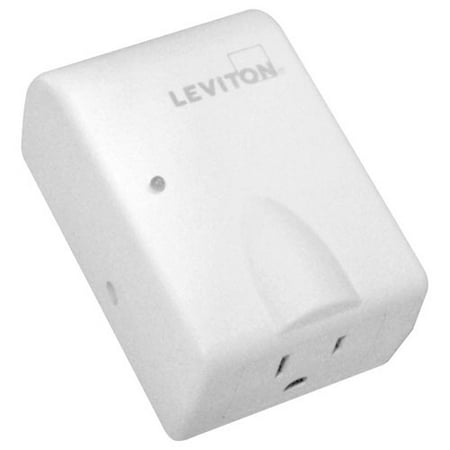 The UPB Appliance Module controls loads up to 15 Amps, general purpose, 1/2 horsepower. This Appliance Module may be used in conjunction with a Leviton Security & Automation Omni or Lumina home control system or it may be used to create lighting control in a single room, with no controller and no programming. Just use appliance modules, lamp modules, Scene Switches in Table Top Scene Switch Cradles, and the Scene Switch Remote Control to create stand-alone lighting control for a room. Technical DetailsMPN: 60A00-1UPC: 872257003710Motor Load Maximum: ½ HPCurrent Maximum Non-Dimming: 15AConnections: Standard receptacleLED Indicator: YesDimensions: 3" ...
Buy Now
$94.95

Related Products
$34.97
The Leviton DZPD3 is a Z-Wave enabled universal lamp module designed for use for most residential lighting applications. A large range of lighting loads are supported including dimmable LED and CFL, as well incandescent or halogen. The DZPD3 is fully compatible with the Wink Hub as well as all other certified Z-Wave controllers. 120V 60HZ, neutral required.
View Item

$63.00
Vizia RF + 300W Scene Capable Plug-In Lamp Dimming Module. White, UPC: 07847739034
View Item

Be The Superhero Of Your Smart Home
You can teach an old 🏡 new tricks with smart devices. Whether your house is one or one hundred years old it can be a smart home. Sign up today to see the top 12 smart devices to build your smarter home. 🙂 Are you more interested in a Google smart home or an Amazon smart home? Let us know above.