P-PKG1W-WH-R 120V Smart Lighting Dimmer Switch & Remote Kit for Wall & Ceiling Lights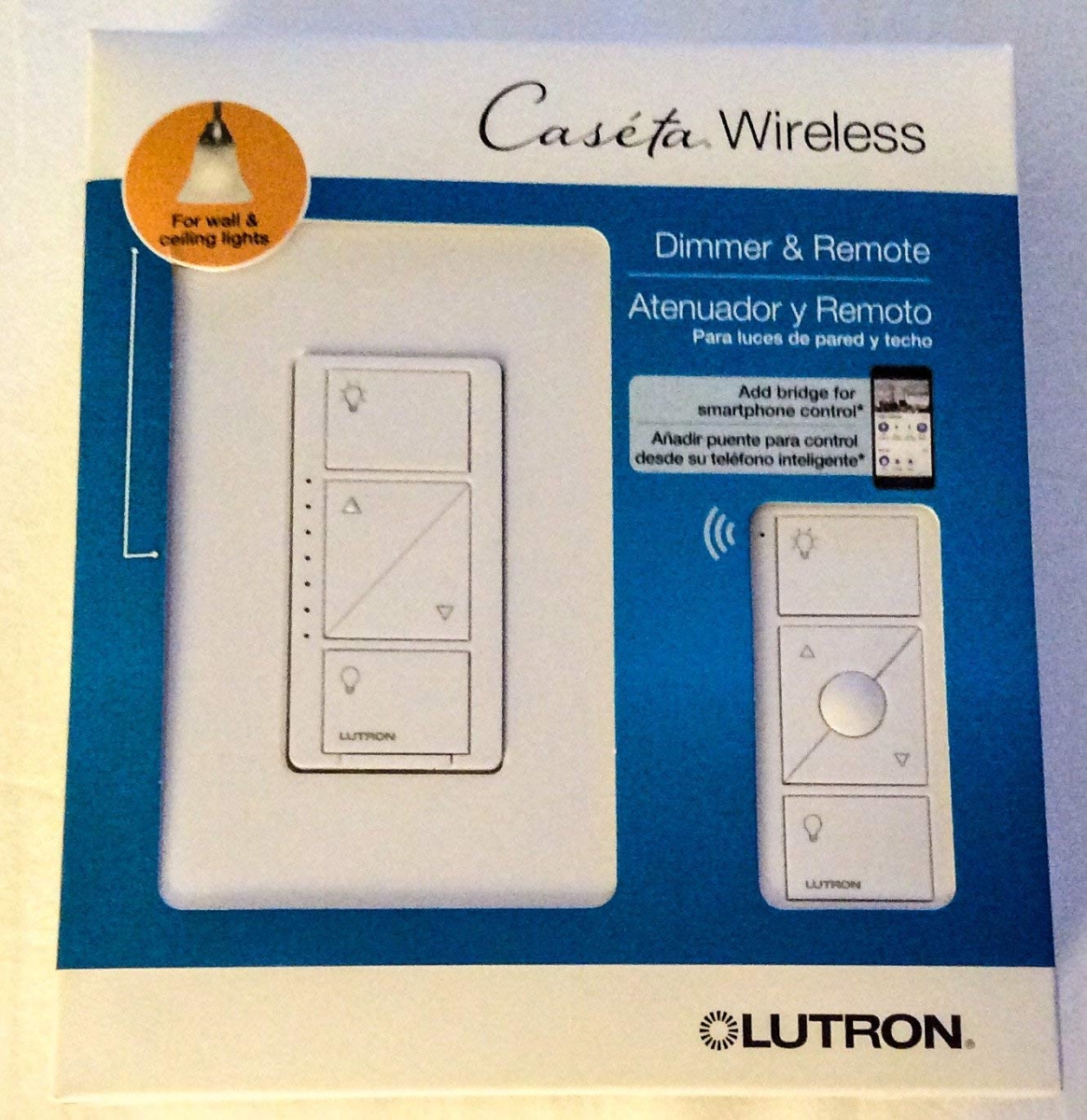 Conveniently create just the right light for reading, watching TV or entertaining, with the Lutron Caseta Wireless plug-in lamp dimmer and Pico remote control. The plug-in lamp dimmer simply plugs into a standard outlet and can be used with up to 2 lamps. Control the lights from anywhere in the room by using the Pico remote control either in your hand, on a tabletop pedestal or by mounting the remote directly to the wall. You can even add a wall switch to control plug-in lamps without running wires or cutting holes using the Pico remote control with ...
Buy Now
$90.56

Related Products
$17.99
Control Lights, Electronics and Small Appliances From Your Smart Phone Trigger Automatic Actions Power Appliances From Your Smart Phone Extends the Range of Your ZigBee Devices Standard Three-Prong Outlet For Indoor Use 50-150 ft Range Requires Samsung SmartThings Hub
View Item

$249.00
The Samsung smartthings home monitoring kit lets you easily control and monitor your home from anywhere in the world. The kit includes a Samsung smartthings hub, two Samsung smartthings multipurpose sensors, one Samsung smartthings motion sensor and one Samsung smartthings outlet. You can monitor your home to protect your family and property; automate lights and electronics; and create a safer, more efficient home that is set to your unique preferences. You can even keep an eye on things when you pair a compatible camera with your video-ready Samsung smartthings hub. Samsung smartthings offers a one-year limited warranty.
View Item

Be The Superhero Of Your Smart Home
You can teach an old 🏡 new tricks with smart devices. Whether your house is one or one hundred years old it can be a smart home. Sign up today to see the top 12 smart devices to build your smarter home. 🙂 Are you more interested in a Google smart home or an Amazon smart home? Let us know above.