Samsung Smart Things Home Monitoring Kit - White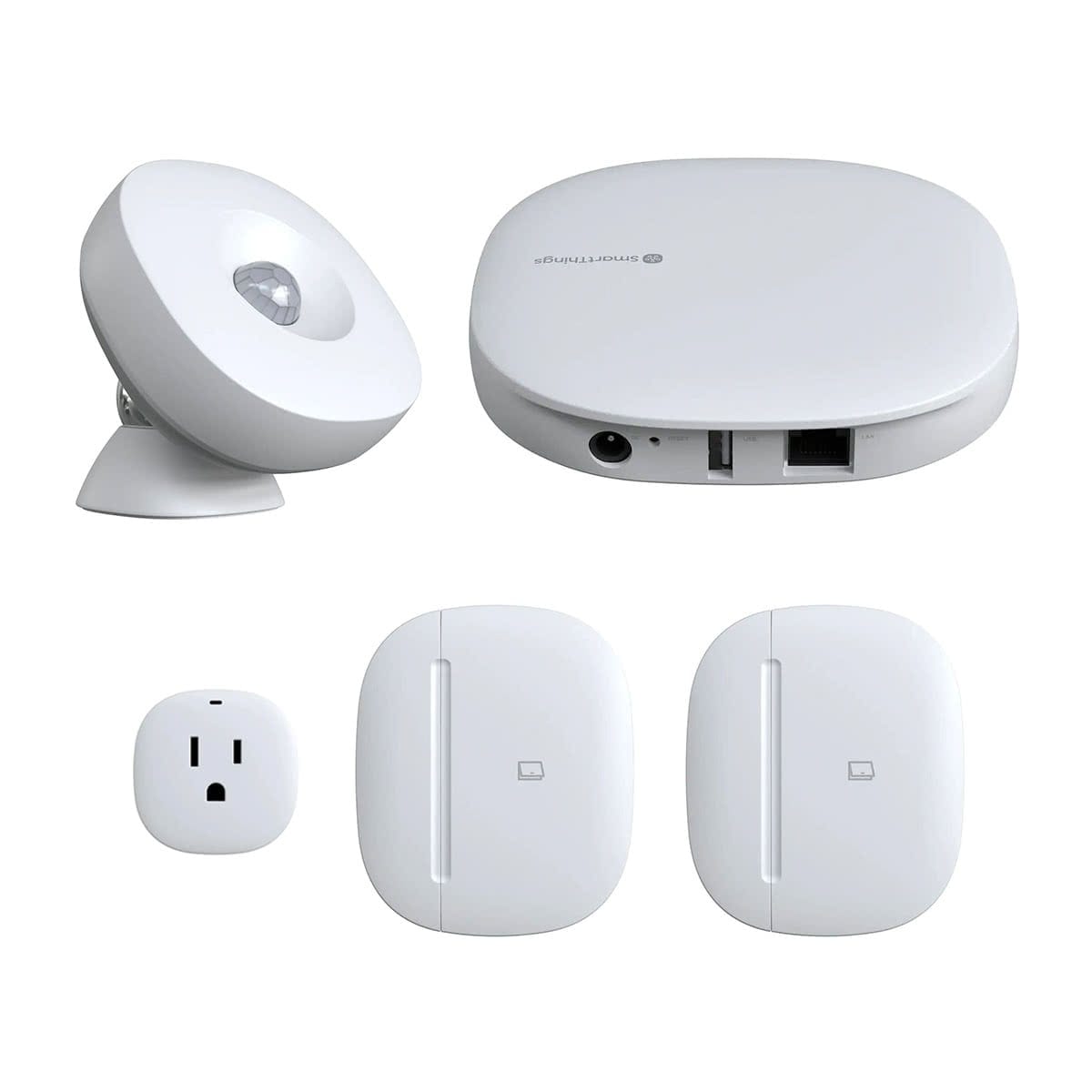 Samsung Smart Things Home Monitoring Kit - White. This Package Includes SmartThings Hub SmartThings Motion Sensor SmartThings Outlet (2) SmartThings Multipurpose Sensor SmartThings Hub The brain of your smart home Connect wirelessly with a wide range of smart devices and make them work together. Choose from SmartThings accessories and hundreds of compatible products. One app control Monitor and control connected devices in your home using a single SmartThings app. Monitor from anywhere Receive alerts from connected devices when theres unexpected activity. Automate connected devices Set them to turn on or off when doors are opened as people come and go and ...
Buy Now
$169.95

Related Products
$44.99
Samsung SmartThings Outlet: Control lights, electronics and small appliances from your smartphoneTrigger lights to automatically turn on and offSamsung power outlet lets you power things like coffee machines and portable heaters with your smartphoneSave energy by restricting power to electronics or appliancesZigBee communication protocolPortable power outlet has a 50'-150' rangeStandard 3-prong outletConnects to Samsung SmartThings Hub (sold separately)Cost effective way to automate your home
View Item

$249.00
The Samsung smartthings home monitoring kit lets you easily control and monitor your home from anywhere in the world. The kit includes a Samsung smartthings hub, two Samsung smartthings multipurpose sensors, one Samsung smartthings motion sensor and one Samsung smartthings outlet. You can monitor your home to protect your family and property; automate lights and electronics; and create a safer, more efficient home that is set to your unique preferences. You can even keep an eye on things when you pair a compatible camera with your video-ready Samsung smartthings hub. Samsung smartthings offers a one-year limited warranty.
View Item

Be The Superhero Of Your Smart Home
You can teach an old 🏡 new tricks with smart devices. Whether your house is one or one hundred years old it can be a smart home. Sign up today to see the top 12 smart devices to build your smarter home. 🙂 Are you more interested in a Google smart home or an Amazon smart home? Let us know above.