Samsung F-MLT-US-2 SmartThings Multipurpose Sensor, White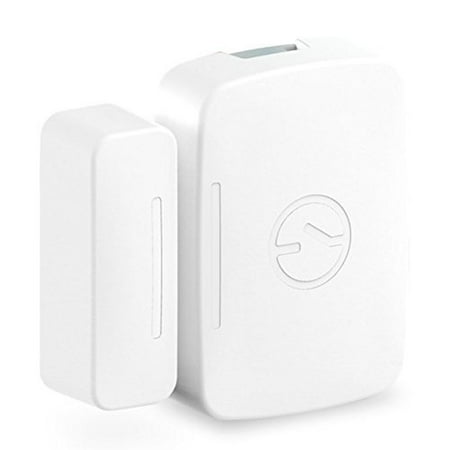 Samsung F-MLT-US-2 SmartThings Multipurpose Sensor: CR-2450 batteryIndoor use onlyUp to 2 years of battery lifeMaterial: plasticColor finish: whiteRange from 50'-130'
Buy Now
$39.99

Related Products
$55.53
Samsung SmartThings Multipurpose Sensor condition: New Brand: Samsung SmartThings MPN: Does not apply Model: Does not apply EAN: Does not apply
View Item

$39.99
The most versatile device in the Samsung SmartThings family, this sleek ZigBee device acts as a movement, vibration, orientation and temperature sensor all in one. The SmartThings Multipurpose Sensor can detect whether an object like a door or drawer is open or closed; sense when valuable or off-limits items have been moved or tampered with; offer temperature readings; and feel vibration. It requires the SmartThings Hub. SmartThings offers a one-year limited warranty on this product. TROUBLESHOOTING STEPS: > If your device doesn?t connect after removing the "Remove to Pair" tab, hold the ?Connect? button while inserting the battery. > Release the button when the LED is lit. > The LED will blink blue while attempting to connect. > Then select ?Connect New Device? in the SmartThings app.
View Item

Be The Superhero Of Your Smart Home
You can teach an old 🏡 new tricks with smart devices. Whether your house is one or one hundred years old it can be a smart home. Sign up today to see the top 12 smart devices to build your smarter home. 🙂 Are you more interested in a Google smart home or an Amazon smart home? Let us know above.